COMBAT! FANDOM
On the Homefront
Electronic fandom:
On Facebook, visit Jo Davidsmeyer's fan page for the book, Combat! a Viewer's Companion:

Also, join the Combat! Facebook fan group, a fan-run discussion group.

FAQ of the "Combat!" mailing lists (46 K) providing info about the internet, "Combat!" and "Combat!" fandom
Just for fun:
Test your WWII weapons knowledge: take this quiz to see how well you can identify various weapons used on the television series (requires Javascript)
See our previous on-line photo captions
Sergeant Saunders in Bronze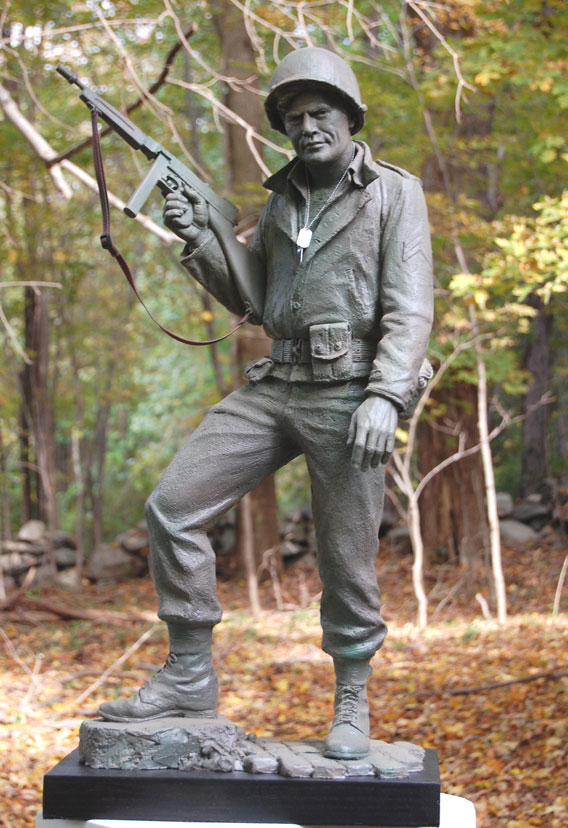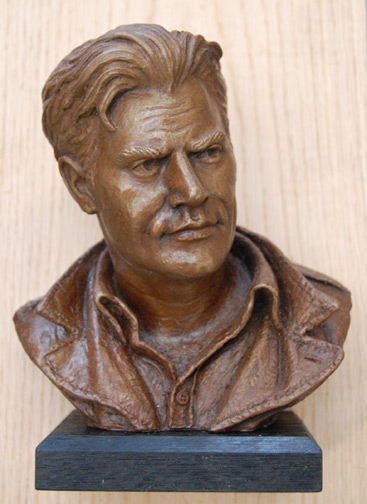 Artist (and Combat! fan) Michael Keropian has designed and created a truly superb work of art honoring Sergeant Saunders. It is the stunning full body sculpture of Saunders shown above.
Please visit his website at http://www.keropiansculpture.com/sgt_saunders.html for more photos and further information.
He has also designed a stunning bust of our hero, picture left.
Other Fan Sites (we're happy to exchange links with other fan sites):
If you want a mailing lists for Combat! fans associated with this web site.
CombatFan at Yahoo is a free-wheeling, open forum for discussion of "Combat!" This is an unmoderated, high-traffic list.
Combat Fan Fiction Sites:
More fan sites dedicated to Combat!:
---
Archive of Previous Combat Forum, on-site from 1999-2002